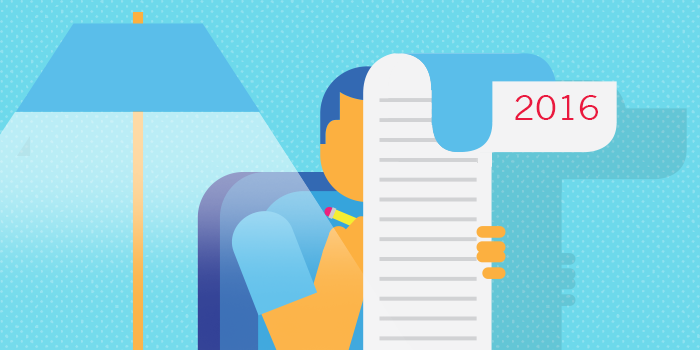 Five Website Improvements That Will Make the Greatest Impact
When it comes to search engine marketing and SEO, it is important to stay ahead of the curve. It is possible to do that if you understand the search engines' goals and the technology that will likely be available soon to enhance those goals.
The search engines generally just want to provide the best service to search engine users and the best possible websites relevant to a particular search phrase. They use a number of data points to determine that. Some of these are difficult to influence. One example of that is the age of your domain name, which is simply based upon when it was first registered.
But there are five things that are becoming more and more important to the search engines that you can definitely change to improve the way that the search engines evaluate the usefulness of your website to search engine users. Some of these are already part of the search engines' algorithms. Some are becoming a more important part of their evaluation of websites. And some are expected to be added to the data points they use soon.
If your website is lacking in another of these five, give 1st Click Consulting a call and we can provide a quote on making the improvements. Here they are:
Secure Websites. Online security and identity theft is becoming a bigger and bigger issue for consumers and businesses. The search engines know that, and are beginning to give "extra credit" to websites that are on secure servers and/or have an SSL certificate. (When a website is hosted on a secure server, the website address is displayed as https://… ) Even if there are no sales transacted through the website, the search engines consider a secure website to be a plus and will elevate its ranking. If you have a good anti-virus software loaded on your computers, you may be able to use that to evaluate the security of your own website. If your site is not in the "green zone," you may have already been hacked.
Mobile Responsive Websites. This became a part of the ranking algorithm for Google last March, and it applies when the search engine user is using a mobile device. You may think that that only affects a small percentage of searches, but research indicates that nearly 40% of searches are now made using a mobile phone or tablet. Few businesses can afford to lose 40% of potential new business. Mobile responsive websites use designs that adjust for the small screens of mobile devices, so that the visitor gets the same information in a similar display no matter whether they are browsing using a desktop computer or a mobile phone.
Structured Data. Also commonly known as "rich snippets," structured data is a way of presenting certain kinds of information in the html code so that a machine like the search engine's indexing spider can understand it. Structured data has been around for years, and it has been helpful in getting some types of information included in a website's search engine listing. These could include reviews, location information, and images. It has not been part of the ranking algorithm. But, SEO professionals in the know suspect that this will change soon.
Page Speed. The speed at which a page loads for display to a visitors has been a small part of the ranking algorithm for some time. But, it is becoming an even more important factor in creating a user-friendly experience for mobile users. As a result, it is expected to be weighted more heavily in the ranking algorithms in the near future. You can use a tool provided by Google to check the page speed of the pages of your website on both desktop and mobile devices here. If you find that the pages are not scoring well, give 1st Click Consulting a call. In many cases, there are things that can be done to improve page speed without gutting the entire website.
Quality Content. Most small business websites include content focused almost exclusively on the company that it represents—instead of offering information about the company's products or services. Few include significant amounts of information that would help consumers or potential clients make actual purchasing decisions. For example, bicycle retailers should include information about the brands they sell with reviews from both consumers and professional reviewers. An accountant's website should include information about the types of documentation that should be maintained for tax purposes and ways to reduce the amount of taxes paid. When I started 1st Click Consulting, nearly all of the websites I created included an FAQ page. Now, I recommend that every website include a blog. A blog makes it easy to add quality content to the website and keep it organized in an archive so that website visitors can access it for years to come. Quality content has been a part of the ranking algorithm to some extent for many years, but the search engines are becoming more sophisticated about evaluating this. As a result, if your website does not include a blog, I recommend that you add one as soon as possible and begin posting to it regularly. Or hire 1st Click Consulting to do that for you.
Take the first step towards improving your website now. Give 1st Click Consulting a call and request an evaluation of the best ways you can invest in improving your online results.