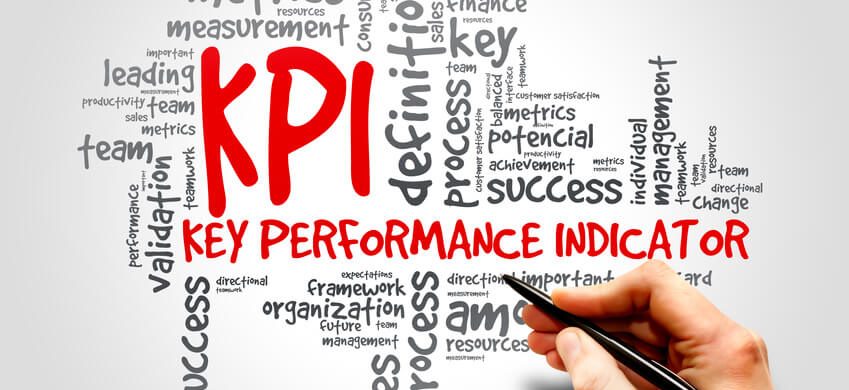 4 KPIs Even More Important than Search Engine Rankings
Companies that hire 1st Click Consulting expect their investment in search engine optimization (SEO) to result in an improvement in search engine rankings. But, that is not the only thing that can be used to measure SEO performance and success.
In fact, sometimes search engine rankings have less value to a business client than other performance measures. If you find that surprising, remember that the most important measure of SEO success is either a lead or a sale. There are many ways to generate a lead or sale through a website, and not all of them require good rankings for the most popular keyword phrases.
It is obvious that even a single visitor that results in a sale must be considered more successful than 1000 visitors that result in nothing. For some businesses, it isn't the most popular keyword phrases that will result in new business. It may be that it is most important to rank for a keyword phrase used by fewer people, but people who are looking for something more specific. Something that is exactly what the business offers.
Here are some key performance indicators (other than a lead or sale) that are measurable and valuable to a company's bottom line:
Website visitor volume—For some businesses, the best way to improve sales volume is to put their marketing message in front of more people. Visitors can come from many sources, including links from other websites, email, ads, social media platforms, etc. All of these sources can be part of a good SEO strategy.
User experience—Businesses that occupy a very narrow niche may not be able to increase the number of visitors significantly. There may not be that many people looking for their goods or services online. But, an improvement in the user experience can make generating a lead or sale much more likely for any business. This can be measured by studying:

Pages per Visit Averages—Most website visitors spend less than 10 seconds on a website before clicking away. Websites that have an average pages/visit of 2+ are more likely to get a lead or sale from visitors.
Page Speed Averages—Slow-loading web pages are likely to adversely affect pages/visit averages. But, sometimes there are just a few slow pages on a website, so page speed issues are not adequately reflected in the pages/visit averages. Nevertheless, a slow-loading page can cut lead and sales generation significantly.

Landing page engagement—Every website should include some key pages designed to guide the visitor to a purchasing decision or decision to contact the company. A landing page may include a video demonstration of how a product works, a table comparing product features with competitors' products, or any type of specific information designed to lead to a "conversion." A good landing page also needs a strong offer and call to action. Obviously, the first key to landing page engagement is getting the visitor to the landing page. Good SEO focuses on building strong landing pages and directing visitors to them via links with compelling marketing messages.
Mobile-Friendly Rating—Overall, Google now reports that 50 – 60% of search engine searches are completed using mobile devices. Obviously, that is not the case for every business. Those that have a b-to-b market tend to experience a lower percentage of mobile users visiting their websites. But, "mobile-friendliness" is important enough to Google that it does provide a rating for that website feature. Like page speed averages, mobile-friendliness affects the user experience—and sales and lead generation. An experienced SEO specialist can ensure that a company's website meets the parameters for mobile-friendliness.
The bottom line is that search engine rankings are not the be-all and end-all of digital marketing success. Don't be fooled into thinking that search engine rankings for selected keyword phrases is the only way—or even the best way—to judge the effectiveness of an investment in SEO. Search engine rankings are certain to change. The KPIs listed above—along with actual sales data–will provide a better way to measure the value of an SEO strategy and its implementation.