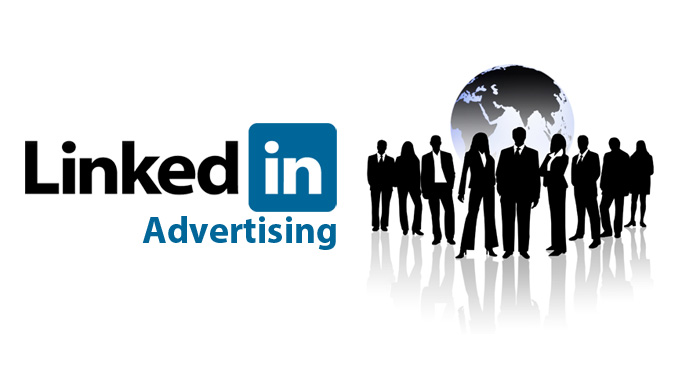 1 September 2015,
7 Advertising Choices to Build Business-to-Business Sales
LinkedIn advertising offers a singular benefit—the ability to target potential customers in the business world on the basis of the information they have provided in their personal profile. With LinkedIn ads, you don't have to extrapolate from general demographic data to find and market to your best prospects. You can rely on the information individual LinkedIn members have provided about their industry, their job title, and their employer. As with LinkedIn social media, there are many ways to advertise on LinkedIn. SEVEN, in fact. Here is the entire list:
Pay-per-click advertising. This is probably the most popular choice for most small businesses, because the cost is relatively low ($2.00+ per visitor to your website) and because you can target your audience by job title, job function, industry, geography, age, gender, company name, company size, or you can choose to have your ad displayed to selected LinkedIn groups. To learn all of the details of this option, download the LinkedIn Ads Playbook here.
Content ads. With LinkedIn content ads, you can display up to four different messages in a sidebar. The sidebar can be used to display your Twitter feed, YouTube videos, and an offer of a free downloadable white paper, for example. The interactive nature of these ads makes them very appealing and compelling.
Sponsored Social Media Postings. For those who are familiar with Facebook sponsored postings, LinkedIn offers a similar opportunity. With a sponsored posting, you encourage LinkedIn members to engage with your posting by sharing your message, and adding their own recommendations of your products and services. You can sponsor a regular social media posting or a SlideShare posting.
Sponsored InMail. Sponsored InMail messages deliver personalized marketing messages to targeted audience segments. These appear at the top of the member's LinkedIn inbox, and LinkedIn reports that they generally get an open rate of 20% and a 20% clickthrough rate on the call to action. Those are significantly higher than typical email open and clickthrough rates.
Follow Company Ads. Follow company ads appear on the personal profile pages of those LinkedIn members that match your targeted audience—based upon the data in their personal profiles. If you are your Company page to provide new updates about your business, this can expand your readership for those posts.
Featured Company Ads. Featured company ads appear on your Company page and display links to the Product Showcase and Jobs pages associated with the Company page.
Spotlight Ads. Spotlight ads are used exclusively to aid in recruiting employees for jobs your company has available. They appear on targeted LinkedIn members' personal profile page and typically show a member's profile picture with a headline like "Picture Yourself at [Company Name]." Designed to look like regular content on the page, these ads link to the Jobs page of your Company profile.
LinkedIn ads can be a great way to highlight business services or introduce a new product to a business audience. Even in a crowded b-to-b marketplace, LinkedIn provides the marketing tools for a company or individual with creative ideas to stand out from the crowd. For smaller businesses that need to recruit within highly-competitive fields, LinkedIn can be a great way to attract employees that have never heard of your company. LinkedIn members are entry-level staff looking for more responsibility, C-Level Executives, and everything in between. LinkedIn is the way to reach them all with your advertising messages.