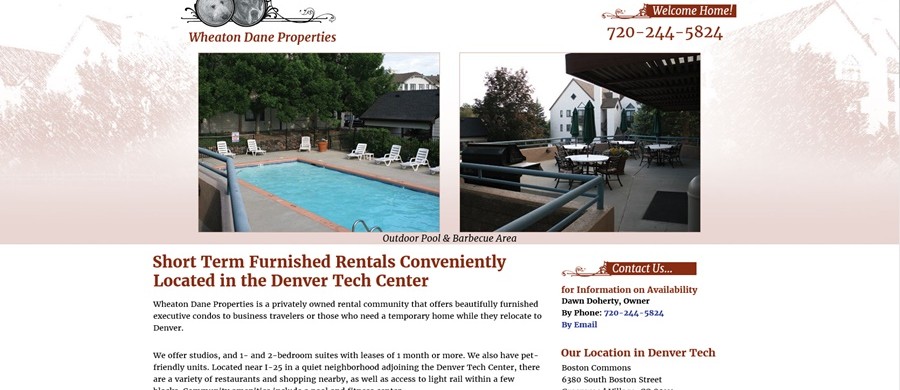 There Are Alternatives You May Not Have Considered
Mobile responsiveness has become important. It is important if you want to be visible on the search engines' mobile search apps. It is important if you use online advertising, which is shown to both PC and mobile users. It is simply important if you want to build your customer base using Web media.
About a year ago, Google announced that it planned to re-work the algorithm is uses to rank websites so that if the search is originating from a mobile device, only "mobile-friendly" websites would be displayed in search results. Why were they putting this much emphasis on mobile-friendly websites? One reason: Last year, for the first time, more searches in the US (and in several other countries, as well) were completed on mobile devices than on desktop and laptop computers.
If that statistic surprises you, consider how many friends and family members you know who can't even enter a bathroom without taking their mobile phone with them.
And, as someone who has spent most of her career in direct response marketing, I also know that there is an immediacy to mobile interactions that is stronger than those that take place at a desk. In other words, for many types of businesses, the likelihood of gaining a new customer is also greater when prospects are using a mobile device.
For some of my clients, though, the cost of building a new website that is mobile-friendly is just not in the budget. If you have a website built around WordPress or Joomla, though, there is another alternative that can be expected to cost about 25% as much as a new website.
1st Click Consulting recently completed a mobile-responsive landing page for an existing client that leases furnished short-term executive rentals in a great location here in Denver. The client had a WordPress-based website, but it wasn't mobile-responsive. We had been using Google Adwords pay-per-click advertising to build inquiries from prospective tenants, but visitors who clicked on the ads could not adequately view the site from mobile devices. This was limiting the success of the ad campaigns.
For any ad campaign, a landing page designed to address the specifics of the product or service in a succinct way, as well as to confirm details of any offer, is a key to optimizing the performance of the ad.
This landing page provides two ingredients for online success:
Any visitor to the site who is using a mobile device is automatically redirected to the new mobile-optimized page—whether they are using a link from another website like a search engine to arrive at the website or they typed the web address into their browser.
All visitors who come from the ads are shown the new mobile-optimized landing page. If they are using a desktop/laptop, they are shown a standard display, and if they are using a mobile phone, they see the mobile-optimized version.
The new landing page scores 99 out of 100 on Google's measure of mobile-friendliness. To see it, visit www.wheatondaneproperties.com/short-term-rentals.
Because the landing page provides photos and a description of the types of units available, location information, testimonials, the phone number and a form for making an inquiry about availability, it is a summary of the information provided by the full website. And, it is doing quite well in filling vacancies.
Although we do not have a tracking phone number attached to the page, we can track the inquiries that are submitted through the landing page's form. Overall, though, 4.5% of mobile users who visit the landing page now request more information through the form. Among those who click through to the landing page from Google ads (including both mobile and non-mobile users), 3.43% submit a request through the form. Given that the client reports that there are as many who call as use the form, those results exceed most industry standards.
If this seems like a good option for your business, and you currently have a WordPress or Joomla-based website, give us a call. 1st Click Consulting can provide a quote on creating this kind of landing page, so that you will be able to better serve—and sell to–mobile users.