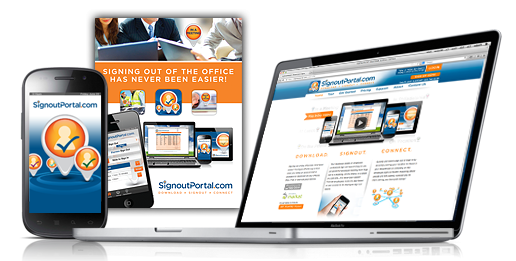 New Google Ranking Update Rewards Mobile-Friendly Websites
The future of the Internet is literally in the hands of mobile users. And, Google knows it. With more than two-thirds of Americans owning Internet-enabled smart phones (and some reports suggest that number may be closer to 90% among younger American adults), Google has launched an effort that will reward mobile-responsive websites with better rankings.
Conversely, Google's new ranking algorithm will penalize those websites that are not mobile-optimized or mobile-responsive. Remember, there are only 10 places on page one of results for any keyword search phrase, and if one website's rankings improve, another's must decline.
All of this began being rolled out last week on April 21. Based upon past major algorithm updates, websites will see ranking changes over the next 2-4 months. These updates will only apply when the searcher is using a mobile phone. For many of my clients, 60% of more of their traffic now comes from mobile devices. None of them can afford to lose that many website visitors.
Over the past few years, since smart phones became popular, web developers have used several methods of making websites more user-friendly for the small mobile screens. These include (in order of Google's preference from least to most):
Reader Versions—Reader versions were an early adaptation and provide mobile users with the text on a web page in a large enough font to be read. Because there are no graphics, though, it is not an optimal choice for mobile-friendly use, and Google does not categorize this adaptation as "mobile-friendly."
Mobile Versions—Mobile versions were the next step in the evolution of mobile websites. When a visitor using a mobile device arrives at a website with a mobile version, the server automatically displays a mobile-optimized version of the page. Typically, the URL will be displayed as a subdomain, as in this example: http://m.yahoo.com. Because a subdomain like this is essentially a separate website from the non-mobile version, companies do not always keep both up-to-date. So, Google does not consider this to be the optimal choice for mobile users, either. These sites typically are designed to display navigation and other important information (i.e., hours of operation, address and contact information) in a way that is optimized for mobile users.
Mobile-Responsive Websites—Mobile-responsive websites are those specially designed to allow the elements on the page to re-arrange themselves for small mobile screens. The information and graphics on the mobile-responsive page are identical to the ones on the regular "desktop" version. That is why Google now prefers mobile-responsive sites and rewards them with a chance at the best rankings.  The photo above is one example of how mobile-responsive websites adjust to the size of the screen they are being viewed on. To get a more complete understanding of how mobile-responsive websites work, view these sites that 1st Click Consulting helped create on both a desktop or laptop computer and on your mobile phone:
If your website is not mobile-responsive, you need to make an upgrade in your website—and soon. Give 1st Click Consulting a call at 210-392-5649 or 720-341-6336 and we can provide you with a quote on turning your existing website into a mobile-responsive site that Google—and your mobile visitors—will love!