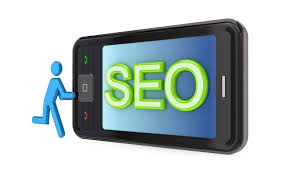 26 December 2014,
There are myriad elements that go into good search engine optimization (SEO), but recently Google (in particular) has begun to favor particular website technology, and those businesses that operate in competitive online categories will need to incorporate these in order to be successful.
Consider whether your existing website incorporates these Google favs:
Responsiveness—Google is making a big play for the huge (and getting bigger) mobile marketplace. To dominate the mobile search market, Google knows that search results must favor websites that are mobile-friendly. If your website is not responsive to mobile devices, you need to upgrade to one that is responsive—one that is built to adjust to multiple screen sizes/shapes. 1st Click Consulting can help.
Secure websites—In the past, a website with an SSL certificate on secure servers has been considered necessary only for ecommerce websites. But, recently SEO professionals noticed that even non-commerce websites seemed to be getting a bump up in the search engine rankings if their websites were secure. For those businesses operating in an especially competitive category, this may be a good investment for 2015.
Fast-Loading Websites—If you have Google Webmaster Tools set up for your website, Google will tell you how it performs in a speed test–and, how you can improve it. The speed of a website is impacted by a number of factors, including the technology used in the architecture of the site, how images and other large files are created, and the speed provided by the servers where the website is hosted. Contact 1st Click Consulting if you want assistance evaluating the speed of your website and how it can be improved.
Social Media Integration & Blogs—The biggest SEO "watchword" in 2014 has probably been "content marketing," which can be simply defined as using valuable, and usually original, articles, videos, and informative graphics to:
Create richer and more up-to-date content (information) on a website.
Disseminate that content to other web properties you control–like social media websites.
Allow your website visitors to share your content on social media pages that they control by providing a link to your information.
Three things are necessary to make this possible. Your website needs a blogging platform to make it easy to create, organize and archive your content. You need active social media pages. And, you need to integrate "share" buttons on your site to make it easy for visitors to disseminate your content to their social media pages. This allows you to build the audience for your original content through visitor's connections. Fresh website content has been an important element in search engine ranking algorithms for many years, and now that content has even more value for bringing visitors to your website.
If your website is lacking in any, or all, of these elements, contact 1st Click Consulting today for guidance on strengthening your website and online marketing strategies.