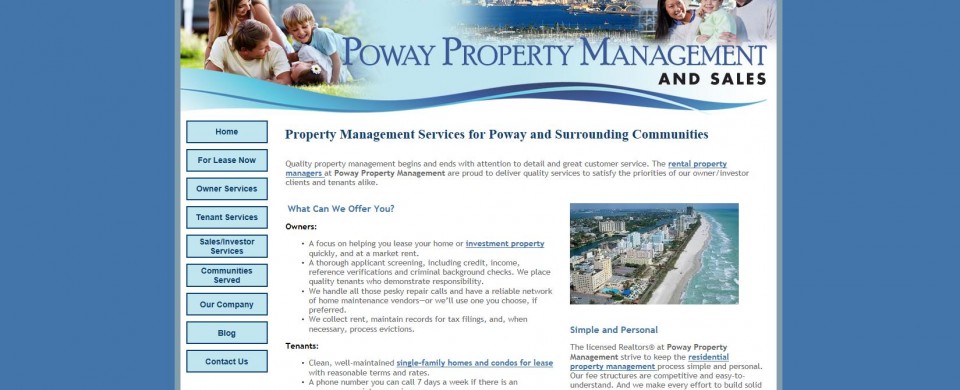 PowayPropertyMgmt.com, the website of a property management company in Poway. a suburb of San Diego, California. is among the newest websites launched by 1st Click Consulting. See the Home page of the site above.
Other recent projects include:
TylerHomeExpert.com, a Realtor in Tyler, Texas.
ProvidentMediaGroup.com, a video production company in the Denver area.